Personalisation
Almost all the designs for sale can have personalisation added. There are two principle options. 
Option 1. The personalisation is printed onto Khadi paper, then the design is transferred onto this new background. 
Option 2. A label is added to an existing picture. This can be typewritten, printed or handwritten onto khadi paper or coloured paper. 
Please see images below for examples. 
Personalisations may include (but are not limited to) wedding date with couples names, new baby name and date of birth, happy birthday/anniversary, or any phrase, saying or quotation (space permitting). 
Please use the contact form to enquire. 
All the above cost £5. More complex requests, please feel free to ask for a quote. All commission work is subject to customer approval before completion, and no obligation until the design is approved.

OPTION 1.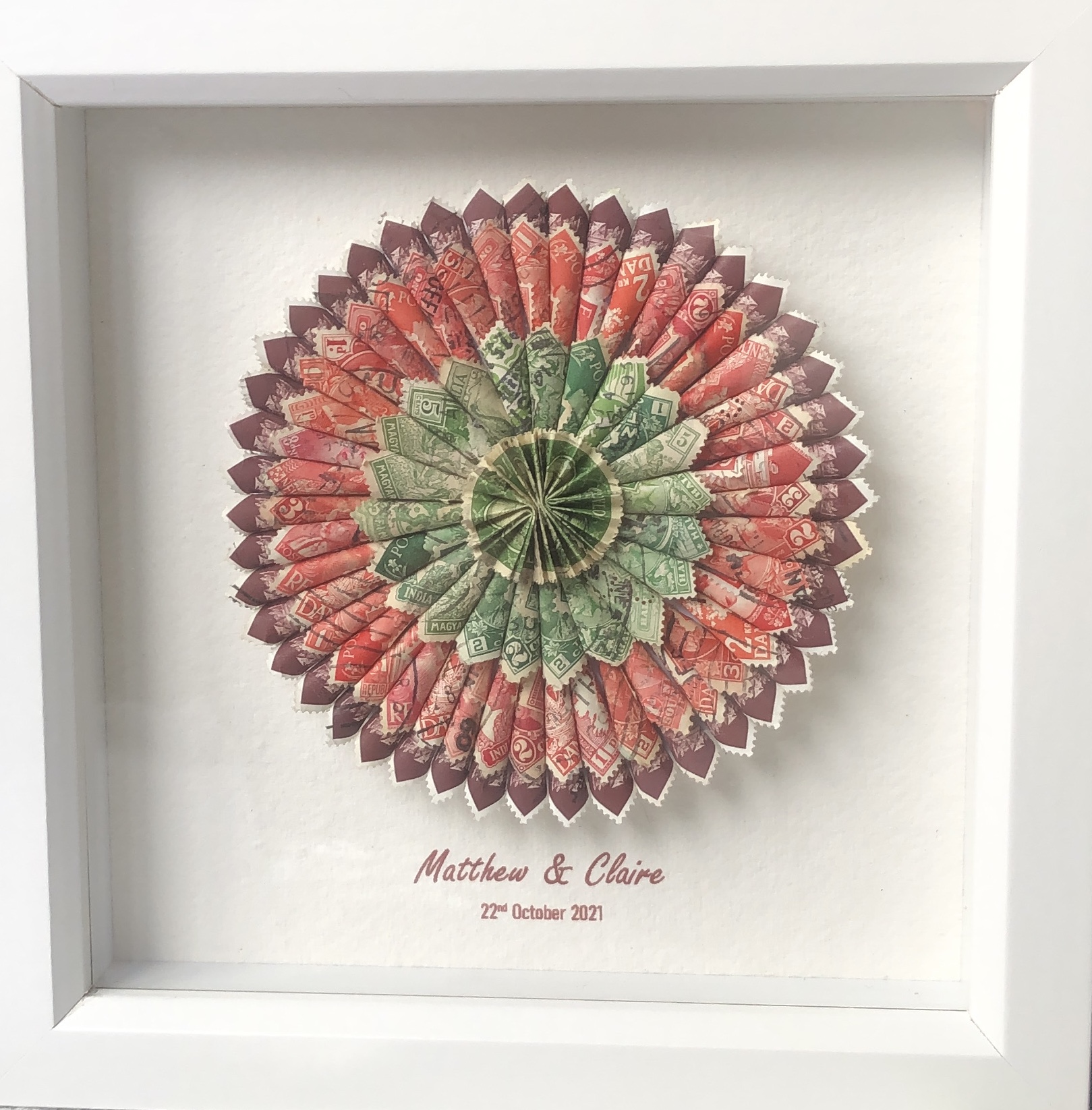 OPTION 2.

Typed onto khadi paper.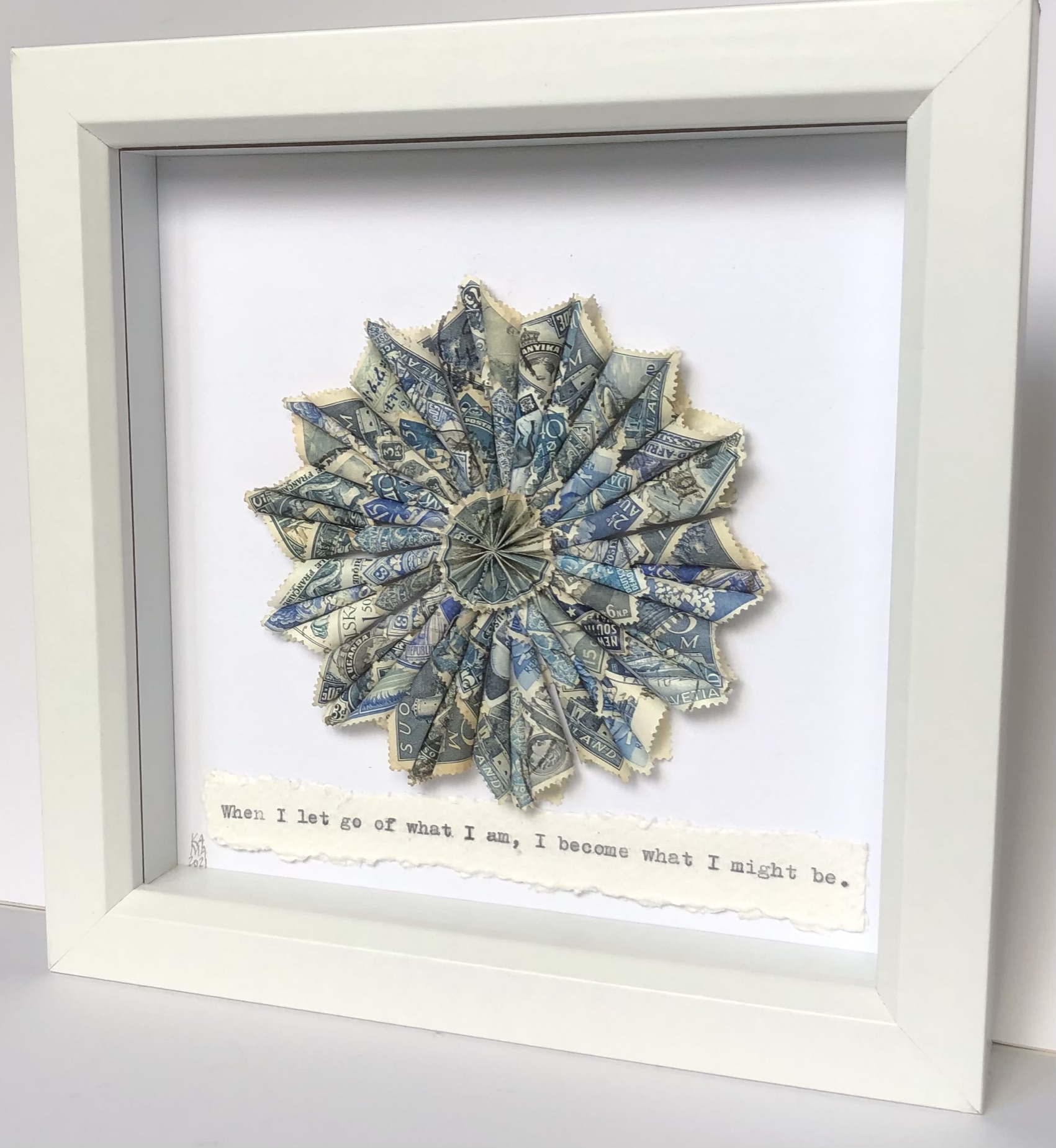 Handwritten on khadi paper